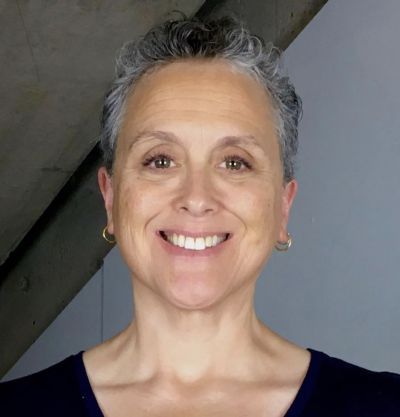 I received my Bachelor of Fine Arts degree from the Florida State University School of Theater in 1988.
After living and working for several years in New York City, I decided to expand my education, and completed a certification in Massage Therapy at New York's Swedish Institute in 1993.
I am currently licensed to practice Massage in Florida, and have been on the Science faculty of an accredited Florida Massage school, where I taught Anatomy and Physiology.
For nearly 30 years, I have been providing Massage Therapy to a diverse clientele of all ages with a wide variety of clinical needs.
I offer both prenatal and postpartum massage, and in addition to having massaged hundreds of pregnant women, I am also a Certified Childbirth Educator, and an experienced Labor Doula.
I have treated participants at a number of athletic events, including the NY Marathon and the Manhattan Marathon Swim, and continue to offer sports massage to elite college athletes, triathletes, runners, swimmers, and weekend warriors.
As a longtime Masters swimmer myself, I am acutely aware of the complications that can arise from any athletic pursuit, and consider injury prevention a major focus in my practice.
Many of us face the challenges of injury, illness, surgery and the like, and I have worked extensively, often in concert with other healthcare providers, to assist in the recovery and rehabilitation processes.
I believe in the tremendous benefit of Massage Therapy. It is my goal to tailor every session to address each individual's unique needs. By combining my knowledge of multiple Massage disciplines and years of experience with input from clients themselves, I believe we create a collaboration that brings the most effective treatment.
Contact me at:
Info@JenniferSwanLMT.com
or: 850-727-2422